Our website templates are built by website experts and trucking industry insiders for members of the trucking industry using the latest cutting-edge designs and web technologies. We have organized and included all the content you need to have a fully functioning trucking website.  Just fill in a few pieces of information and you will instantly be live and running! And if you don't love the text provided, you can make changes at any time with our easy-to-use content management system. You and your customers will be impressed with your new, high quality website that looks like it cost you thousands!
Free Weekly Training Webinars
Join us each week for our "Webinar Wednesdays" series. These are held each Wednesday at 1 PM Arizona Time and are conducted via a Zoom meeting. These free training webinars are a great way to learn about how to use your EZ Freight Website and see all the great features they have. Registration is required. Use the form below to reserve your spot. You don't have to already be a customer to join as these are open to the public. Space is limited so sign up now.
Lots of Great Designs To Choose From
Use Any Domain Name (example: www.MyWebsite.com)
Whether you're an owner operator,  freight broker, a trucking company, or all of the above, EZ Freight Websites has stylish and professionally-designed templates to choose from for your new site. In addition to eye-catching design, each template is 100% operational on any type of device, including smartphones and tablets. Your site includes your own freight quote form and your own private load board to help you get loads and find shippers. Because each template has been professionally coded and tested, your new site will be fully functional the minute it goes live. Browse through our designs, select the template you like most, fill out our quick registration form, and get your very own website up and running today.

What Our Customers Say About Us
EZ Freight Websites is the leading website builder and hosting provider for the trucking industry. Our aim is to provide freight brokers, owner operators,  trucking companies, and independent owner/operators with fully-functional and professionally-designed websites for a fraction of the cost it would normally require to build a custom site. We make it fast, easy, and affordable to have an online presence that can help grow your business. But don't just take our word for it. Here are what people just like you are saying about EZ Freight Websites.
The website makes our company look so good!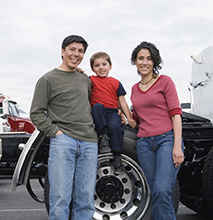 Here's some feedback for you… it's great to have a website that makes our company look so good! People compliment us all the time about our website. Like you say, it was easy to do. I don't know why I was nervous about it. Personally I think the best part is that your sites come already loaded with professionally written text that we could use. That made it really easy. Great idea! How's that for feedback?
Brett Calvert - Raleigh, NC
 Thanks Brett. Nice family photo too! – EZ Freight Team
I set up 2 professional websites in under an hour - so simple!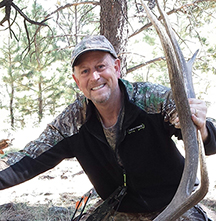 We couldn't be happier with our new websites! We have two of your EZ Freight sites for our broker business and our trucking company and they work perfect. The old websites we had cost us a lot of money and they weren't mobile friendly like yours. Using your system it only took me about an hour to get both of these up and running. Thank you! …Here's a pic of that elk I got last year in AZ. Mike asked to see it.
Robert Tenny - Littleton, CO
Thanks Robert, that's one heck of an elk! – EZ Freight Team
You guys are the real deal!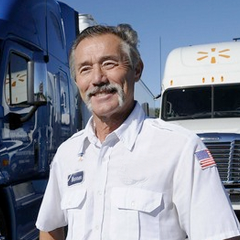 I recommend EZ Freight Websites to people all the time because you guys are the real deal. I really appreciate how easy it is to use. And like I said on the phone, the website I got with you guys is worth a he** of lot more than 25 bucks a month!
Ray Otero - Fayetteville, AR
Thanks Ray! – EZ Freight Team
The Website You Need for Your Freight Brokerage or Trucking Company
You just can't have a successful business in today's world without a website. Elaborate, custom sites are ideal for large companies, but small businesses simply don't have that kind of budget. Welcome to EZ Freight Websites – the perfect solution for your freight brokerage or trucking company. Great for large companies and owner operators. Our sites are professionally-designed and highly functional specifically for the trucking industry.  Best of all, you don't need any website coding skills or to pay any hefty fees! In just minutes, your new site will be live and viewable online – free for 30 days and then there's just a small monthly fee.
Stay Connected - Join Our Email List
Would you like news about our new features, latest template designs and other information useful to freight brokers?
Join our email list to keep up with all the news you need to stay at the top of your industry with news and freight broker training.